---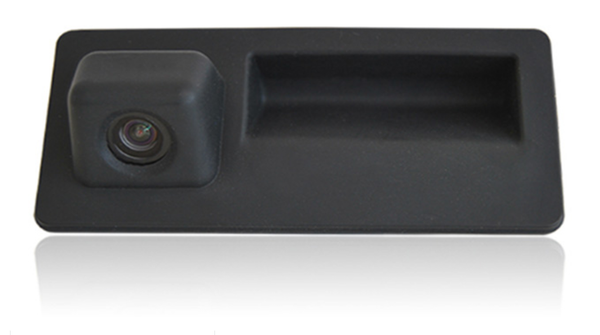 This item cannot be shipped with the Standalone interface without screen upgrade anymore. We are sorry for the inconvenience. 
Trunk Handle Camera for Audi A3, A4, A5, Q3, Q5, A6, A7, A8 variants

Please enter your car information accurately. 

This requires new wiring from RSNAV head unit to the tailgate/trunk and not a direct replacement to the factory camera. 
AHD 720p camera that is for RSNAV S3 and S4 is about 4 times higher resolution and image quality.
Trunk handle type has the release button for trunk open.

If you purchase this with the S4 unit, then we will automatically send the AHD version. AHD IS NOT COMPATIBLE WITH S2 OR ANY OTHER ANDROID DEVICE THAT SUPPORTS CVBS ONLY. 



For Cabriolet, we DO NOT have a trunk handle type, and we will be sending you a license plate light fixture type camera.